Deployed heroes may be miles away from home this holiday season. Show your support by sending a comforting coffee care package, a taste of warmth and connection from afar.
Donate $ For A Coffee Care Package Here
Step into a world where exceptional coffee meets unwavering valor with Boots On Ground Coffee Co, where every sip fuels a powerful mission.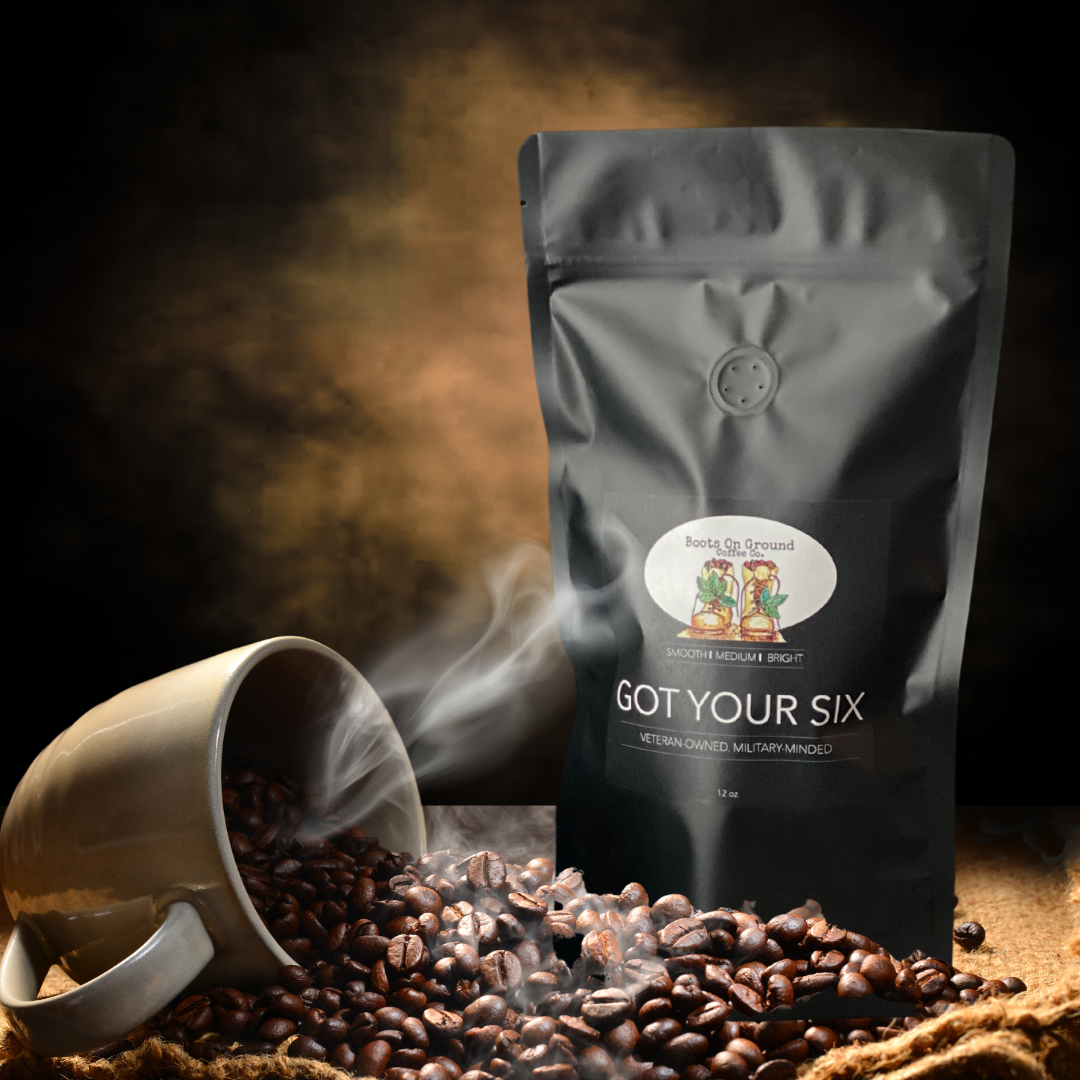 Imagine waking up to the aroma of finely roasted beans, their distinct flavors dancing on your palate. Our commitment to excellence starts with selecting the finest Arabica coffee beans, roasted to perfection. From the invigorating brightness of "Got Your Six" to the captivating depth of "Mid Watch," each blend tells a unique story, a narrative of dedication and camaraderie that's as rich as the coffee itself.
Discover Your Perfect Cup
Testimonials
Michele

"Excellent tasting coffee! Shipped quickly and received fast! I asked the seller a question and she responded within minutes! Will support this business regularly"

Judy

"This coffee has AMAZING flavor and shipping was super fast!"

Traci

"It smells so good. And tastes AMAZING!"
Are you ready to be part of something exceptional? It's time to sip triumph, unleash the warrior within, and toast to the spirit of service that defines our coffee.
Together, we ignite an unparalleled coffee experience that supports and empowers our heroes, one bold cup at a time.
Brewing Impact - Empowering Heroes
With each purchase, you join our movement to empower heroes and their families. Your coffee fuels more than your day; it fuels a heartfelt initiative that stands by those who have stood for us all.